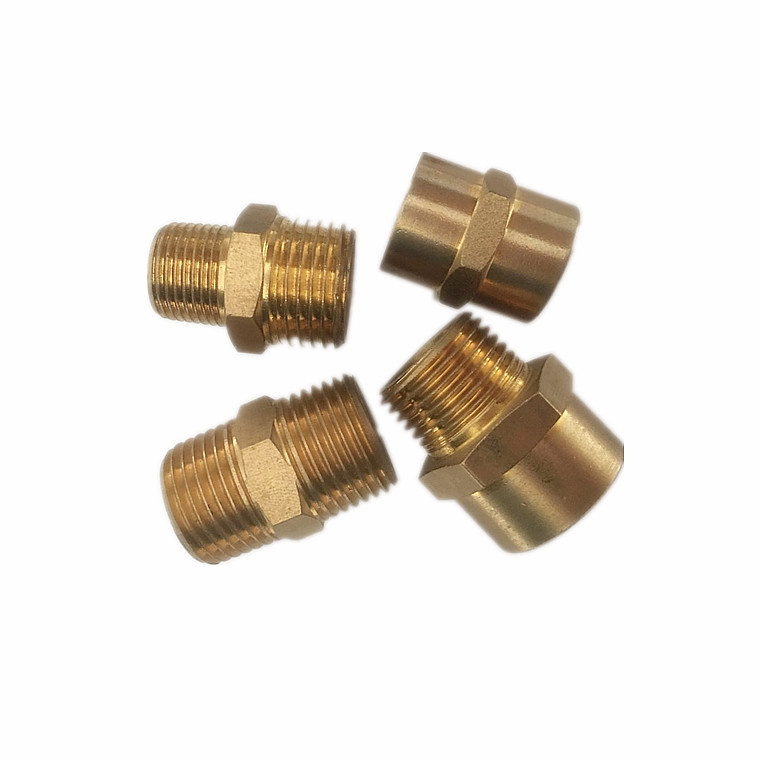 Brass Double Male Thread Nipple is a Polished and Chrome Plated product certified with ISO 9001:2015. They are widely used for water pipe systems.
No doubt, people are requiring spending huge money on decoration and buying accessories for their commercial and residential. There are fixtures and fittings required to place in your home. Hardware and fittings play a significant role in keeping things good for a long period. One can find hardware and fittings in other materials which include copper, wrought iron, ceramic, aluminum, and plastics but from all of the stuff, brass is the all-time classic stuff to be used.
Brass is a combination of two metals which is copper and zinc alloys. Brass is offered in various colors from red to yellow. The color of brass primarily depends on the amount of zinc shown in it. If the amount of zinc is more in the combination then the color of the brass will be lighter.
Brass is compliant and simple to shape and its accessories are offered in so several colors. It is different that interior designers and architects use brass hardware and fittings in their projects which can be used in exterior and interior as well. Brass fittings are one of the most admired selling items of today's world and are now in fashion as well. Brass fittings provide a modern look and can easily combine with the interior decoration of the rooms and home.
There are even water pipes offered brass materials that can be used in buildings and homes as water lines. The lines tend to be quite strong as they will not break or get dented easily. The pipes require lasting a long time if they are not uncovered to much damage and harm.
Brass Double Male Thread Nipple is manufactured with male-to-male threads. It has connection 1 has R 3/4 inch threads and connection 2 has R 3/4 inch threads. It is a direct fitting. It is prepared out the brass (bronze). At 20 °C (68 °F), it can manage the highest pressure of 16 bar (232 psi). It possesses a 27 mm nut to be tensed up with a wrench.
A close nipple can just be unscrewed by gripping one threaded end with a pipe pull which will harm the threads and require changing the nipple, or by using a special tool called a nipple wrench which grips the within of the pipe, leaving the threads unharmed. If the ends are of two special sizes, it is known as a reducer or uneven nipple.
The suppliers are offering Brass Nipple Threaded Fitting, which discovers usage in oil, refineries, petrochemical, chemical processing, and different other industries.
The fitting is made using top-notch quality brass and advanced machines. Additionally, the Brass Nipple Threaded Fitting is commonly used to make a watertight seal when connecting piping to thread fittings, valves, or tools.
You can place your order in bulk and get them delivered to your doorstep without any hold-ups.