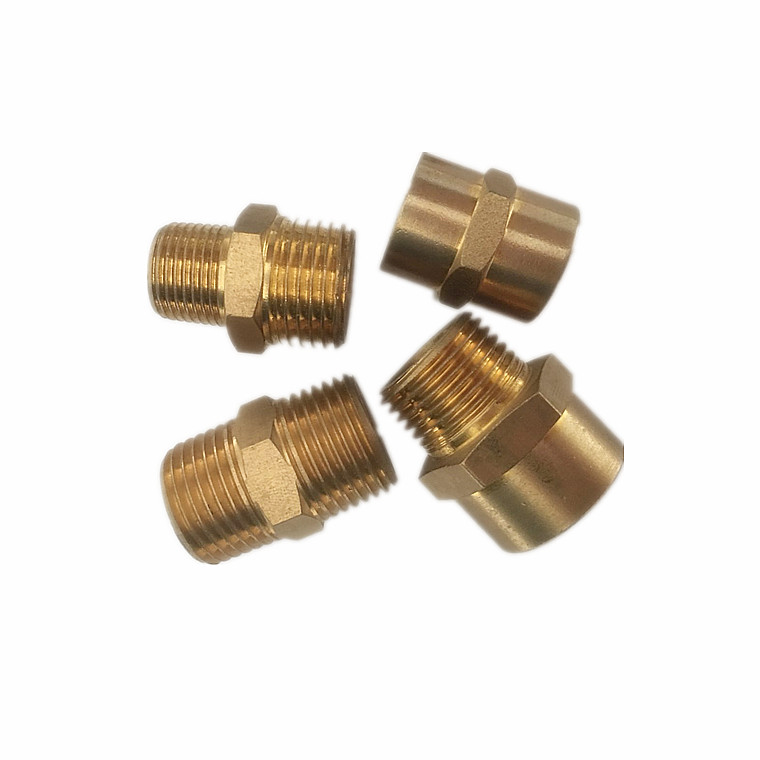 A good quality brass double male thread nipple is available in the market. They have the right to a secure and leakage-proof connection.
The job of plumbing demands different kinds of plumbing fittings. If you are a professional plumber, you are surely aware of the products. There are lots of manufacturers and suppliers in the market who are engaged in supplying quality products to customers. They make sure to provide quality products in perfect packaging.
Go for the Brass Double Male Thread Nipple
It is a kind of plumbing fitting used to join two female threaded pipes or fittings jointly. Some people called it a "double male" since it has male threads attached to both ends. It implies that it can be screwed into two different female-threaded connections.
These products are commonly used in different plumbing usage. It is joining two pipes, a pipe extension, or two female-threaded fittings. They are prepared from brass, a metal alloy recognized for their outstanding corrosion resistance and toughness, making them appropriate for use in unique plumbing systems.
When using a brass double male thread nipple, it's important to confirm that the threads are friendly with the female threads of the pipes or fittings you are joining. The pitch and size of the threads should match up to form a secure and leakage-free connection.
Corrosion Resistance
Brass is supposed to have outstanding corrosion resistance, which makes it an appropriate option for plumbing systems. It can endure contact with water and other liquids without rusting or even deteriorating over time. It makes sure of the long life of the fitting.
Durable and Sturdy
Brass is a robust material, which implies that the male thread nipple prepared from brass is durable and strong. It can manage the pressures and stresses usually found in various plumbing systems.
Leakage proof
When properly fixed with the right plumber's tape or thread sealant, brass male thread nipples present a trustworthy and leak-resistant link. It makes sure that the unique plumbing system stays free from leaks and possible water damage.
Temperature Tolerance
Brass can manage a broad range of temperatures. It turns out to be appropriate for the cold and hot water systems. It won't degrade or lose its properties when exposed to various temperature conditions.
It's important to note that the use of plumber's tape or thread sealant may be compulsory to avoid leaks and ensure a tight seal in the middle of the brass nipple and the female threaded bonds.
Due to the plumbing job, it is advised to follow the proper installation process and seek advice from an expert plumber if you are not sure how to use the brass double male thread nipple in the right way. It will help ensure the safety and integrity of the plumbing system. Find the best quality products easily available on the market. It's always a good idea to consult a professional plumber for expert guidance. It is important to discuss the needs beforehand.